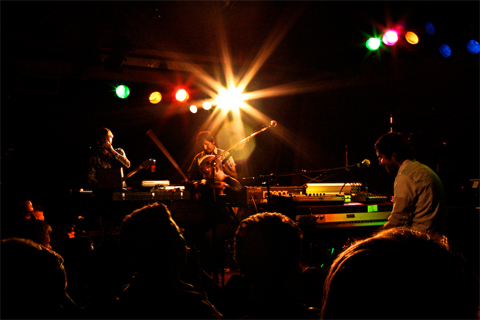 Ah yes, our faithful chirping and sexy bird on the tree has just alerted us to the fact that The Album Leaf will be making a stop here at Malaysia before trotting off to play two shows in the land of bad food. This essentially means two things to you:
You will have to grow some facial hair for the show. After all, one cannot call yourself a fan unless you have some. If you don't, you may have to wear Patrick Stewart's hair over your chin. He has no hair?! What do you mean? I could have sworn I saw a bush when we were at the urinals the other day. Oh wait ... sorry I mean err ... why would I be looking ... no I did not see. Nope. I never piss.
You have to cramp yourself into a corset. Why? Why are you asking so many questions? Just do it.

The Album Leaf -
Summer Fog
(from
A Chorus of Storytellers
)