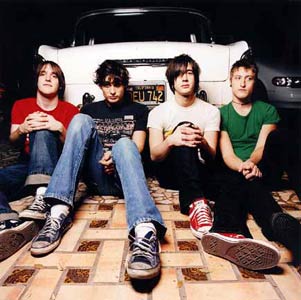 So our unusually quiet, super ultra Indo mee-powered informer has just woken up and informed us that:
a) He's been munching on far too many fish sticks,
b) He's been spending a lot of time hanging on to Oprah's ass, literally,
c) He broke his fingers playing 'squash the thumb' with his grandma, and
d) The All American Rejects and Kasabian are slated for appearances at this year's MTV World Stage 2009 (it used to be called MTV Asia Awards).
And for other news, I have just declared myself awesome for the 39th time today, 5 minutes ago. Oh wait, it's 40 now.
The All American Rejects -
Your Star
(from
The All American Rejects
)
Kasabian -
Seek and Destroy
(from
Empire
)