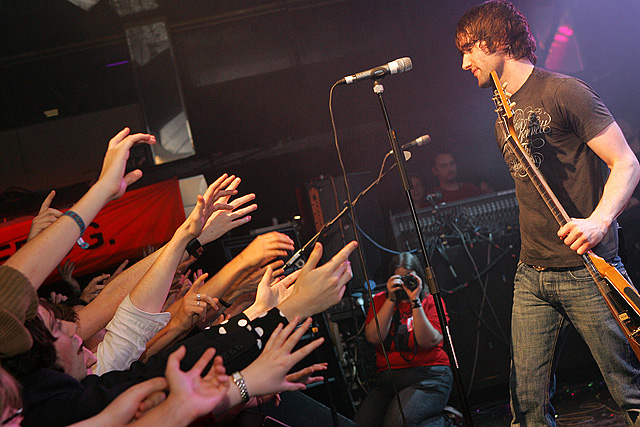 Yes, the purveyors of Irish punk are coming.
Tim Wheeler has carved a decent career for himself from writing silly pop punk tunes in the 90s to graduating to Bacharach's school of ballad writing in the early 2000s. And the man can write them catchy tunes (remember 'Angel Interceptor'? I don't but I remember the guitar tapping during the solo).
Anyways considering the legacy, the songs, the prospect of a riotous rock party, I have decided that I won't go. Why? Because the cute chick guitarist has left the band apparently. And if there's one thing my momma thought me it's that things that chicks leave, you should always stay away from. I could never understand why but you should never question your mother.
For more info on the show, go
here
Ash -
Folk Song
(from
Nu-Clear Sounds
)
[BUY
]