The 'We Don't Need Looks' Award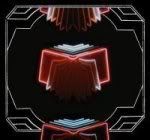 Arcade Fire -
Neon Bible
To succeed in life, you need to have looks. No, seriously it's true, don't let those stuffy activists fool you. But if you look like a camel's ass on a plate of spaghetti bolognaise, then the least you can do is get yourself a hot chick. No one understands this better than me. Heeyaaarrrr.
Arcade Fire -
Windowstill
The Shy Guy of the Year
Boy in Static -
Violet


I used to be really shy
when I was young. Until I realized that there were tons of girls lining up to get my autograph, even though I had nothing to my name that was worth signing.

Boy in Static -
Without Grace
The Customary 'Have to' Entry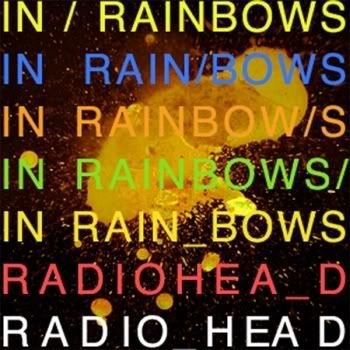 Radiohead -
In Rainbows
There are some things in life, you just have to do, like eating caviar, or shagging an international super model or indulging in a Godzilla box-set binge. Without them, life would just plain suck. And I know that based on this, many people's life seriously sucks but at this juncture, I would just like to say that mine doesn't. Peace, love and Petra y'all.
Radiohead -
Weird Fishes/Arpeggi
The Recovered Emo Kid of the Year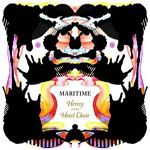 Maritime -
Heresy and the Hotel Choir
Why do people make it so complicated sometimes? Me? I prefer to keep it super simple - L.A.D.Y. Yeah that's my secret to life.
Love All Der Youthfulgirls
. Did I mention I am a bit of a genius when it comes to acronyms?
Maritime -
Be Unhappy
The 'We Just Added a Chick to the Band So We Look A Whole Lot Cooler' Award
The Clientele -
God Save the Clientele
There's nothing that feels better than having a hot chick draped over your arms. I know it's been more than awhile since I have experienced not having one but if I can recall, it wasn't very nice. So these days I compensate by having three. One on the left, one on the right and one I piggy-back. You know, just to show how strong I really am.
The Clientele -
No Dreams Last Night
The Sweetened Chocolate Candy Fudge of the Year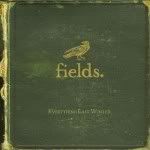 Fields -
Everything Last Winter
Have you ever eaten a sweetened chocolate candy fudge? I make a seriously decent one, because after all, I am quite a master chef. The recipe is simple. Just take a bag of sugar and stick it into an oven. Yeah that's it. Yes, yes, with the bag of course. Adds a nice to latex-texture to the fudge. Seriously plastic and sweet.
Fields -
You Don't Need This Song (To Fix Your Broken Heart)
The Honorary Smithsonian Dead-weight Champion
The Twilight Sad -
Fourteen Autumns and Fifteen Winters
With song titles such as 'That Summer, At Home I Had Become the Invisible Boy' these Glaswegians know their Morrissey. Much like how I know mine as well, which is why I once wrote a song called 'Chicken Breasts Have Gas'. No one's picked it up for distribution yet, but I have high hopes for it, particularly in the poultry industry. Yeah heck I know it's not complimentary to them but it's supposed to be ironic, or something. I don't know, some pot smoker with an afro that's always wasted on my couch told me that one morning. I've always had accurate feelings about people I can trust and I have a good feeling about this one. Peace.
The Twilight Sad -
Last Year's Rain Didn't Fall Quite So Hard
The Asian/Caucassion Fusion Dish of the Year
Blonde Redhead -
23
I hate fusion food. You know, those little meat cubes in the middle of a large plate or soup that comes in test-tubes. Hello, did someone leave their stomach in Saturn? Me? I prefer a cow myself. No, no, not a figure of speech. Like a whole cow. Oh, how do I keep my shape then? People have told me I have seriously good genes. Maybe it's because of that.
Blonde Redhead -
Dr. Strangeluv