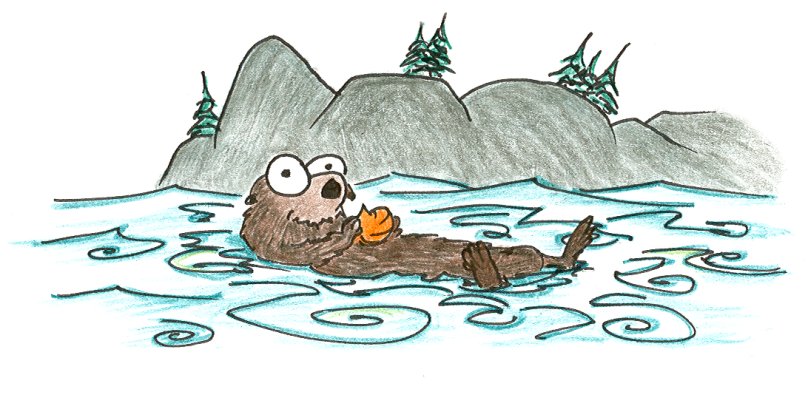 It was my dear fellow pirate Pantsy's birthday last Saturday. He's been so busy since chasing otter skirts that we haven't gotten around to downing a few jugs and throwing librarians overboard.
Anyways many of you are probably wondering - if it was his birthday last Saturday, then why the heck am I only posting something now? Because what you commoners don't know is that my supremely intelligent mind happens to work exactly a week late. It's how I stay sharp. No one can predict me because I do almost everything a week later. Yeehaw.
If it's not broken, it doesn't need buying
Yep, the man doesn't quite believe in having more of the same thing, so he only buys something when he is sufficiently destroyed it. Hence my idea to give him a pair or titanium-coated carrot-cut khakis.
Pelle Carlberg -
Even a Broken Clock (is Right Twice a Day)
(from
In a Nutshell
)
[BUY
]
Denim is the attire of the devil
No jeans for the man. Loose-cut cargo pants are the man's choice. My theory is that he has a big butt.
The Promise Ring -
Red and Blue Jeans
(from
Nothing Feels Good
)
[BUY
]
Choke on vomit before eating liver
Yep, and choke he has. Many times. The trick is to swallow.
Allen Ginsberg (with Bob Dylan) -
Vomit Express
(from
First Blues
)
[BUY
]
What is this portion of glorified water?
No soups for the sexy otter as well. Glorified water it seems. Wait till I whip up some of my special Thundera frog legs soup with wild orchids from Middle-earth. Then we shall see who is glorified. Me of course, me.
The Jealous Girlfriends -
Something in the Water
(from
The Jealous Girlfriends
)
[BUY
]
A tie is a noose, plain and simple
There was apparently this story about a possessed tie that tried to strangle this boy. And the boy spent three years trying to fight the stupid tie off. It was a green tie with pink polkas. That poor thing. The tie that is, not the boy.
Soundgarden -
Pretty Noose
(from
Down on the Upside
)
[BUY
]
Otters, and only otters, are darn sexy
Yep, screw Megan Fox. That chubby one in the corner there with the hairy butt is the queen. Woo hoo.
The Silver Jews -
Animal Shapes
(from
Tanglewood Numbers
)
[BUY
]